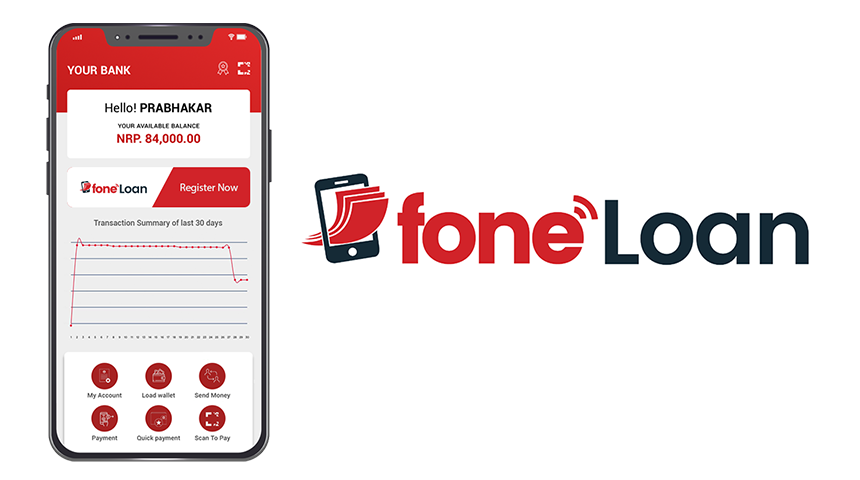 FoneLoan Facilitates Rs. 100 Million Paperless, Unsecured Loans
Loan of Rs. 100 million has been disbursed via FoneLoan.
FoneReady is a product developed by F1 Soft International, a fintech company in Nepal. It is a platform designed to provide short term loans to bank customers through their mobile banking app.
The platform reached the facilitation milestone of Rs. 100 million loan on June 20, 2021. Approximately 6000 users have obtained platform loans.
Currently, clients of Nabil Bank, Kumari Bank, Laxmi Bank, Mega Bank and Citizens Bank can take out the loan.
With FoneLoan, customers can get a loan of up to Rs 1,000,000-2,000,000 without going to the bank. The customer can obtain the loan in real time, as soon as he applies for the loan.
FoneLoan started the initiation in September 2020. "It is indeed an achievement for us. However, growth has been quite slow after this year's lockdown, "said Sagar Sharma, head of sales and marketing, F1 Soft International. Indeed, the pandemic has forced consumers to redefine priorities on the immediate essential. Moreover, the other reason is the decline in wages during the lockdown.
"The pandemic has affected consumer spending behavior and everyone is focusing on the immediate essentials rather than buying consumer items or going on vacation," says Sharma.
Soon, FoneLoan also plans to introduce a new feature from which customers can make purchases with the Pay Later option. "The customer can either get a loan from the bank or directly choose a 'pay later' through a scan," Sharma shares. F1Soft plans to introduce this feature by July 2021.
READ NEXT: Understanding the Structure of Electric Vehicle Tax in Nepal: Past and Present!